I asked a couple of people on Twitter if I could share their projects today.  I have been fascinated watching them post pictures of their 3d printed lithophanes.  In the past, lithophanes were traditionally etched in thin, translucent porcelain that revealed the artwork when backlit.  3d printing technology, however, allows for lithophanes to be created using filament with very similar results.
Julia Dweck (@GiftedTawk) has been working on 3d printing lithophanes with her students to showcase their individuality.  As you can see in the first picture below, the lithophanes are not truly visible without light.  The second photo displays her amazing student photos once the lamp has been turned on.  Follow Julia if you aren't already – she is always doing incredibly creative projects!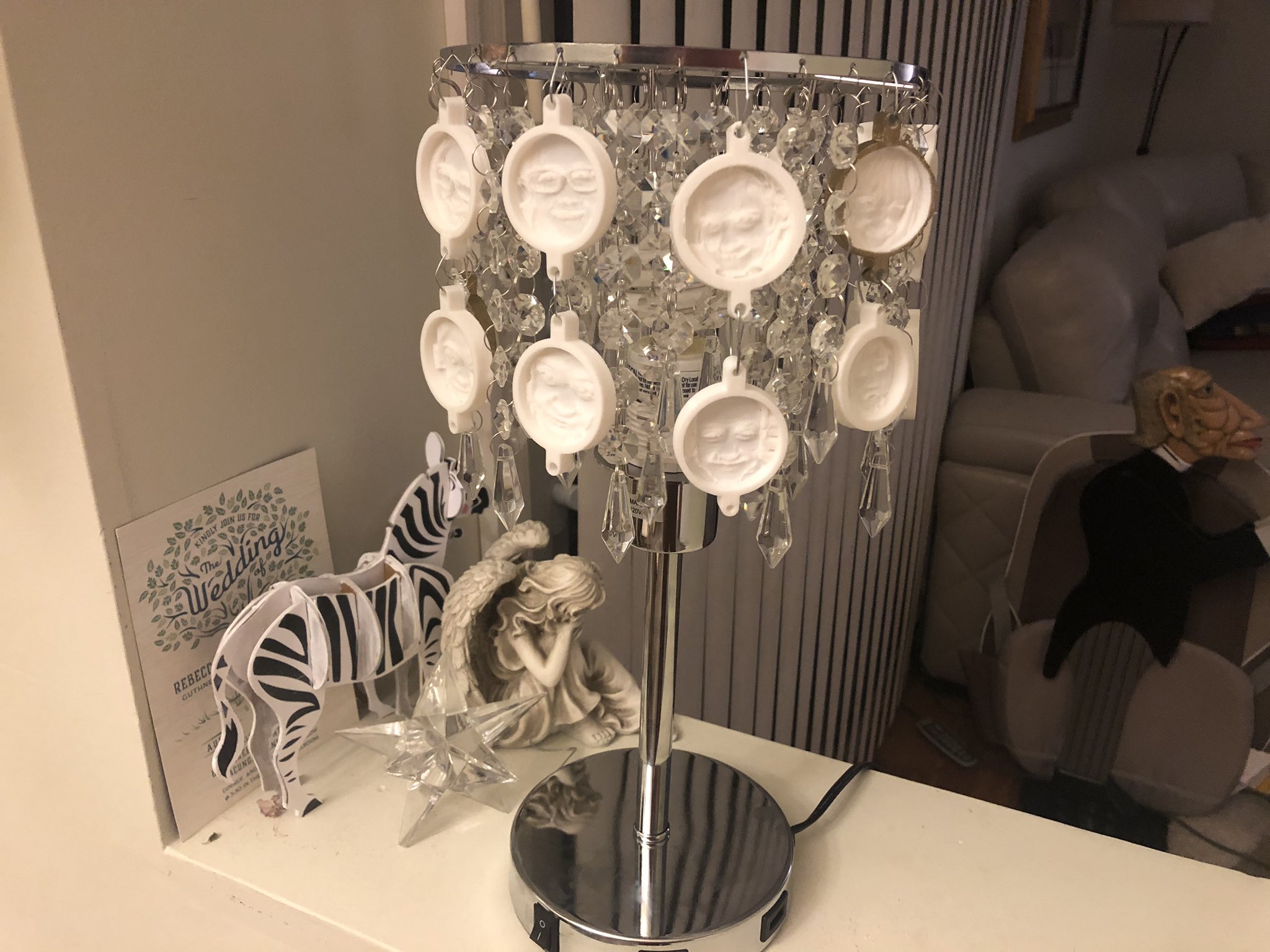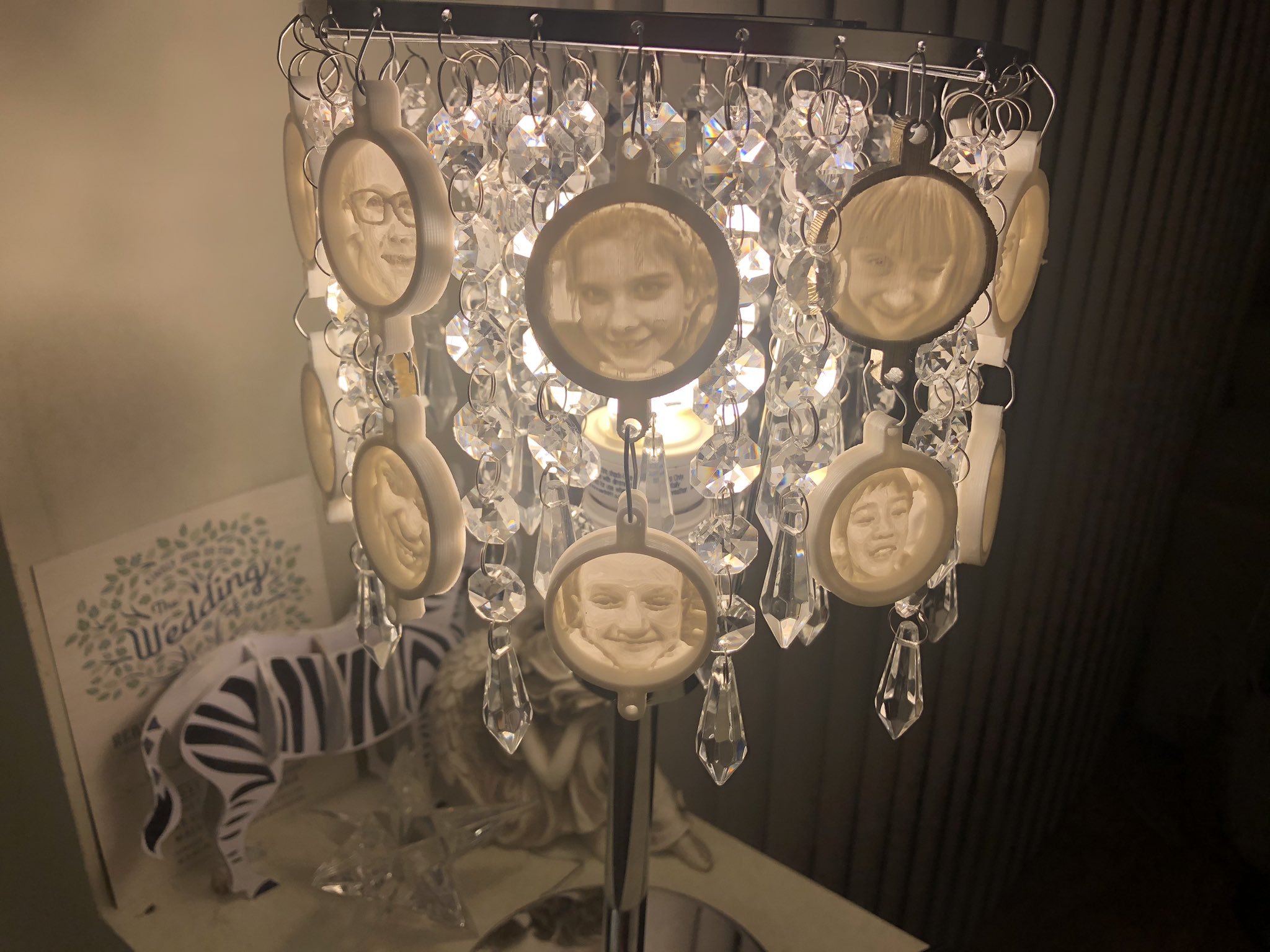 Rob Morrill (@morill_rob) has also been working with lithophanes.  His designs are in honor of Black History Month.  You can see his Rosa Parks example below.  I also suggest you take a look at his Nina Simone and Shirley Chisholm lithophanes available on Thingiverse.
Rosa Parks (1913-2005) was arrested in 1955 for refusing to yield her bus seat to a white passenger. Her subsequent arrest sparked the successful year-long Montgomery Bus Boycott. 3rd in series of 3d printed lithophanes honoring women in Black History Month. @tinkercad Codeblocks pic.twitter.com/xaw0U4ERvd

— Rob Morrill (@morrill_rob) February 5, 2020
Rob has provided step-by-step instructions for creating lithophanes with Tinkercad here.
Most of the lithophane DYI articles, including Rob's,  recommend using this free online lithophane generator to make your photos into an .stl file.  Once you have this file, you can use any slicing program, such as Cura, to prepare the file for 3d printing.  This Sparkfun article has basic instructions.  For more complex "tweaks" that you may want to make in your preferred slicing program, such as setting the layer height and infill, this Instructable may help you out.  Most of the sources I looked at recommend using white PLA filament.  Other colors may work, but the translucency will not be as consistent.
Let me know if you've done a lithophane project!  I'd love to see the many applications of these unique form of art.